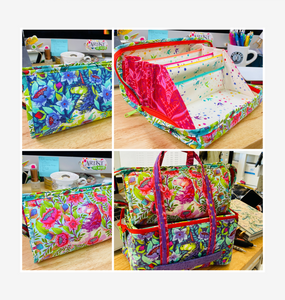 Sew Like a Rock Star Shop / Educator Program is launching soon!  We are gearing up to have everything ready for you to promote and teach workshops with our projects!  Shops & Educators.... Early bird pricing is now in effect.   Save $100 on each project!(email Sally ...   sally.sewlikearockstar@gmail.com )The following projects are available:MOJO Bag Bionic Gear Bag 2022BONZA Gear Bag Dumpling Dish 2022Needle Wallet 2022Scrap Bin Accessory 2022... and 7 more on the way! Pop me an email at sally.sewlikearockstar@gmail.com if this interests you! We will add you to our launch list! Our goal is to bring MORE TRAFFIC, HIGHER SALES, & HAPPY CUSTOMERS...
---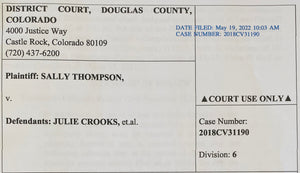 Edits done on Sept 8th, 2022 Original post:  June 28th, 2022For my folks that have been solidly loyal since my daughter's death... this blog post is for you! For my prospective customers that have heard the negative and hold it against me, this post is for you. Out there on social media, there is no such thing as "two sides to the story".  I've learned over and over and over that someone can say something that is a flat out lie - and if you try to take the "high road" and ignore it, it doesn't go away - it goes exponentially larger...
---
If you're not with us on Telegram, you need to be!We just opened up our accounts there over the past month or so ... so please have a little patience while we learn more to make this the best it can be for us.   Telegram is an app - available for any device. It has a logo that looks like this:Go get it from the app store for your device.  🤓 It has a great app that works on computers, too. It is THE place for you to see new things (and get notified if you choose) as well as get a jump...