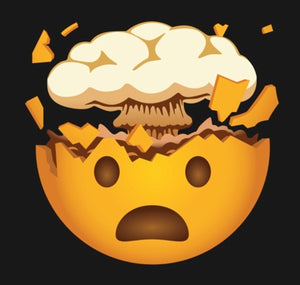 sewing.school
FIX IT LINK - For VIPs ONLY ... . $5 Friday Fix READ THIS.
Regular price
$4.99
$0.00
Unit price
per
Hi....
If you are a VIP, and you try to buy the $5 Friday Special, and our system loses it's mind and goes all whackadoodle on you.... 
And the system tries to charge you more than $5 .... 
Please use this item to be charged $5 - and we will manually add the items to your account within 24 hours.  (usually within minutes)
ONLY BUY THIS "ITEM", AND we will manually add the current $5 Friday Special to your account. 
If you already have the $5 items in your cart, please delete them - and ONLY check out this item.  DO NOT add any other items to the order that you use for this.
The "$4.99" price is what alerts us to needing to do some manual work on your account.
We apologize, but some VIP accounts (not all!)  just seem to clash with the software that runs these specials for us - and we have not been able to reproduce the problem successfully - at least yet.
And as usual, all sales final.   
So VIPs, make sure you don't already own the items you are adding this way.
We appreciate your patience with this hassle.. .this is the best fix we could think of.
Thanks for bein' with us! 
-Sally